Keep Texas Wild!
Presenting the "Wild for Texas Collection"
Monarch Butterfly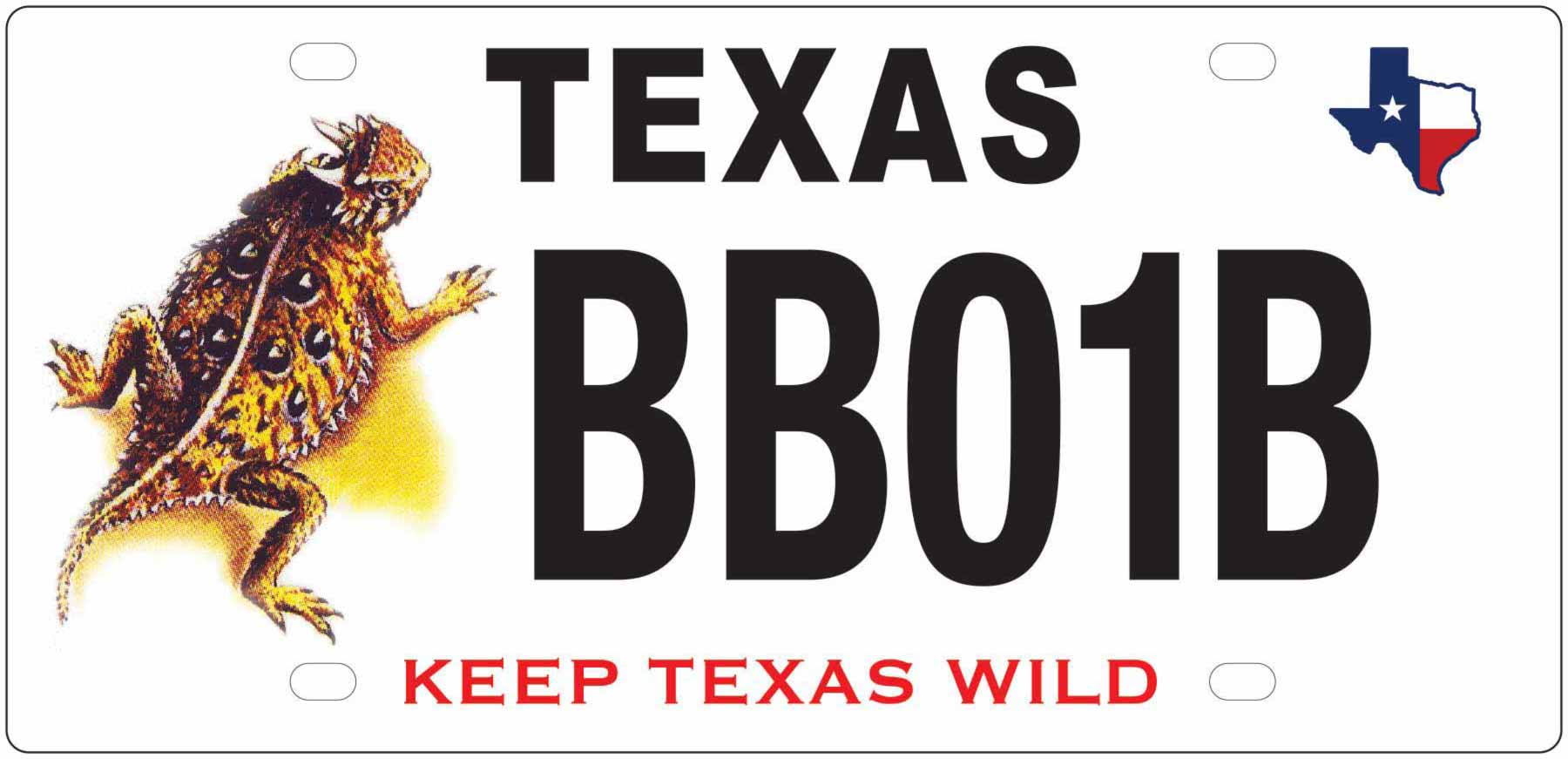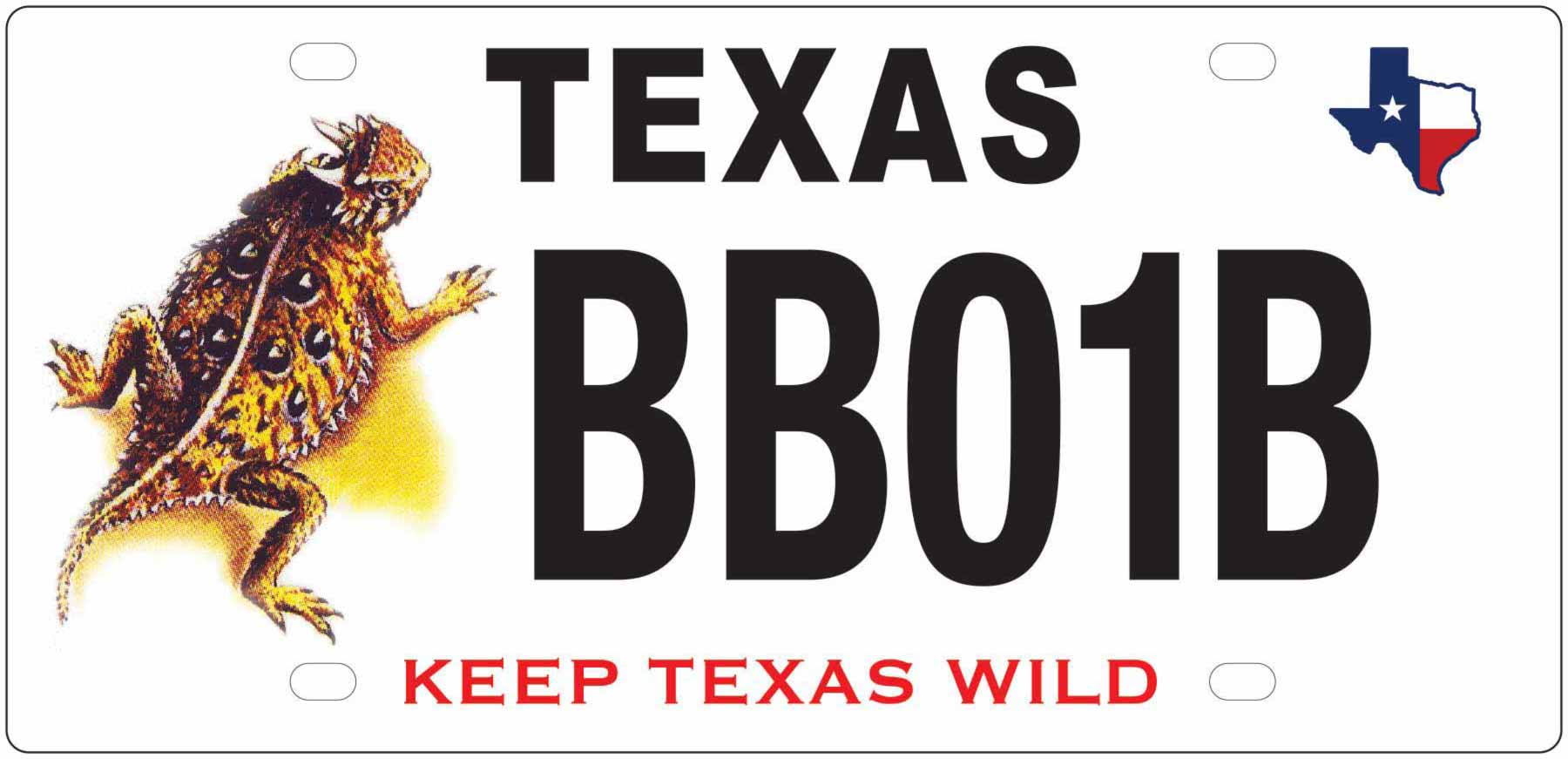 Horned Lizard
Hummingbird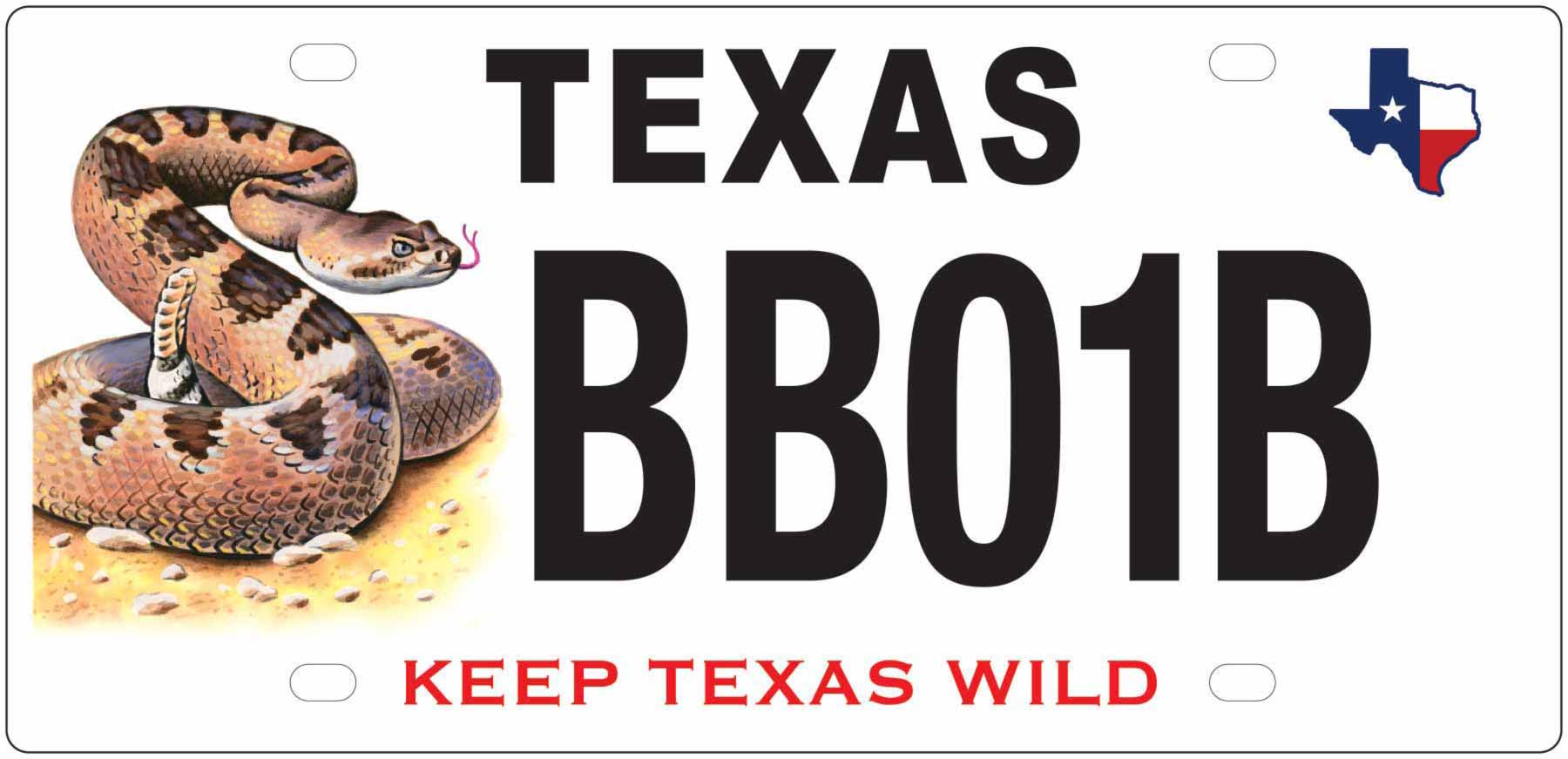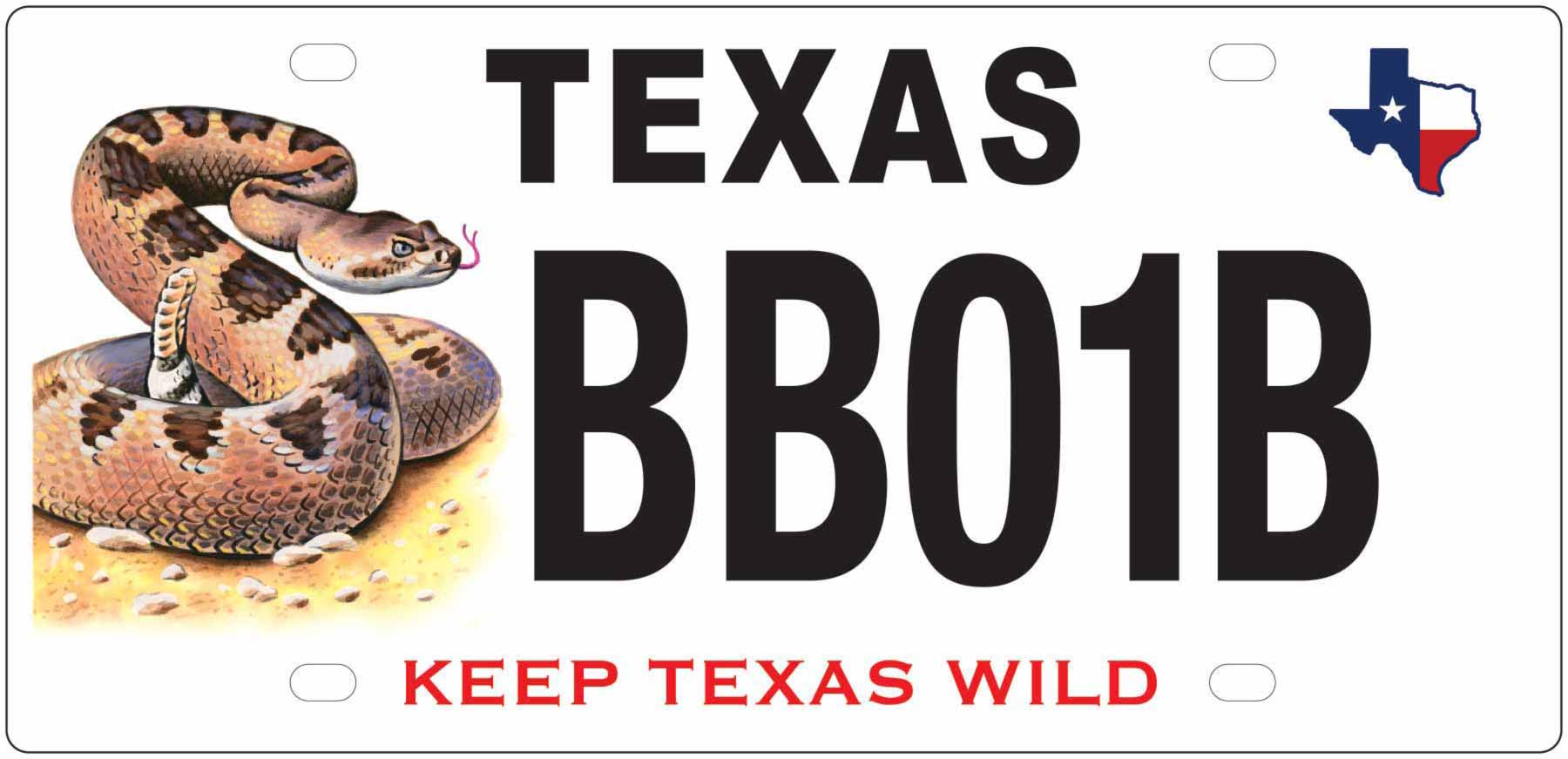 Rattlesnake
Now there are four ways you can help "Keep Texas Wild". By purchasing the new Monarch Butterfly, Lucifer Hummingbird, Western Diamond Rattlesnake or Horned Lizard conservation license plates, you'll be supporting a vast array of projects that help protect native Texas wildlife, including threatened and endangered species.
About the Wildlife Conservation License Plates:
Only $30/year*—with $22 going to benefit native Texas wildlife.
Available for your car, truck, motorcycle, boat trailer, travel trailer or RV.
No need to wait for vehicle registration renewal. Cost will be pro-rated.
Can be ordered with the International Symbol of Access with signed Form VTR-214.
Tips for Ordering a Plate
Order Online: It's easier and more convenient to order your favorite plate online.

Clicking the "order" button will transfer you to myplates.com to complete your order. This site processes orders for the TxDMV, who is responsible for the manufacture and distribution of all Texas licenses plates.
You won't need your Vehicle Identification Number (VIN) or current plate number when you order, only when you pick up your new plates.
Your plates will be mailed to your local county tax office for pickup in two to three weeks and you will be notified when they are in. If not, please call TxDMV at 1(888) 368-4689 for status. You can also request that they deliver your plates to a satellite office closer to your home, after they arrive at the main county tax office in your region.

Customer Service: For questions email to: vtr_special_plates@TxDMV.gov or call TxDMV at 1-888-368-4689.
Order In person: Visit your local county tax office to order. Your plates will be mailed to your home in two to three weeks.
Personalize Your Plate: Select up to 5 letters, numbers, and your choice of 3 symbols (

texas silhouette

heart symbol

star symbol

).
*Fees are in addition to annual registration fee.
Which species will benefit?
Texas has well over 1,300 species that are considered to be species of greatest conservation need. The Horned Lizard (the state's official reptile), the Texas Bumblebee, Ocelot, Attwater's Greater Prairie-Chicken, Red Wolf, the Whooping Crane, the Alligator Snapping Turtle and an assortment of other mammals, birds, reptiles, amphibians and plants all benefit from license plate sales.